The San Diego Chapter, Association of Legal Administrators, in partnership with Savills, is presenting the California ALA Chapters with a chance to have their law firm employees participate in a Law Firm Workplace Survey. This survey was designed to solicit feedback from employees in relation to office design space and remote work trends.
This is meant for distribution to all law firm members regardless of hierarchy or title.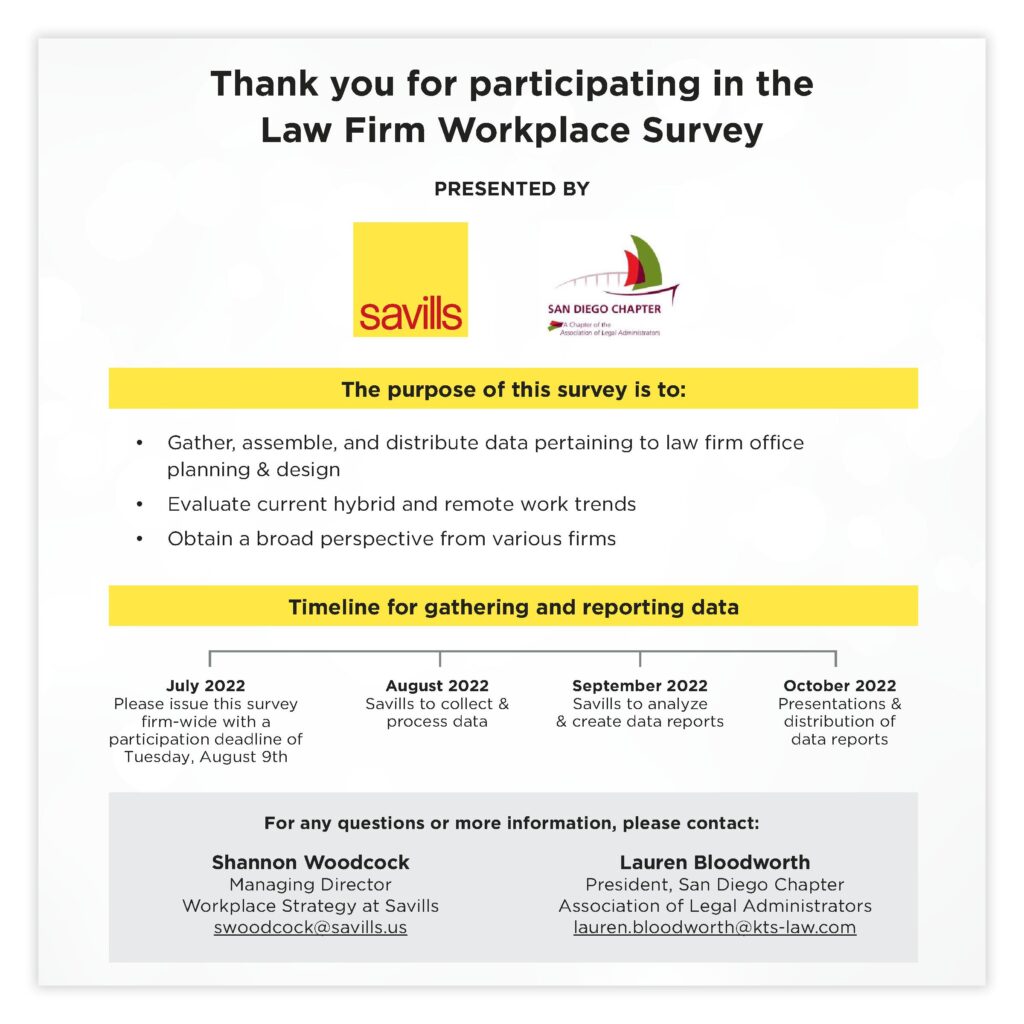 Benefits of participation
Participating member firms will receive the resulting survey analysis this October via a virtual presentation hosted by the San Diego Chapter, presented by Savills. 
 
Items to note
The survey has been specifically designed to be anonymous at both the personal and firm level to mitigate any privacy concerns and promote honest feedback.
 
To distribute to your firm
Please forward this flyer to your employees. The survey should take approximately 8 minutes and only completed surveys will be included in the analysis (if your session is interrupted, please take it again until reaching the closing "thank you" page).
The deadline to submit responses is August 9, 2022.